What do you do when your past tries to hijack your future?
Does that happen to you?
You're cruising through your day, or your desk, or your drawers and you tumble back in time?
For me (this time) it was a great memory.
But other times, I've stumbled into my dark past.
A long forgotten item of drug paraphernalia.
A journal entry scribbled in hate.
A souvenir from a clandestine meeting.
A photo of the recklessly irresponsible girl I used to be.
A letter from an old lover.
And I thank God.
I thank God these things from my ugly past no longer represent who I am.
I thank God for his love for me and for my eternal life in Jesus.
I thank God for how kind and patient and merciful he was and continues to be.
I thank God for how he has redeemed my life time and time again.
I thank God for every minute I had with Hot & Hunky.
I thank God for my boys, who, in spite of their , grew into men their father would be proud of. Men who are whole and healthy and happy and love Jesus, too.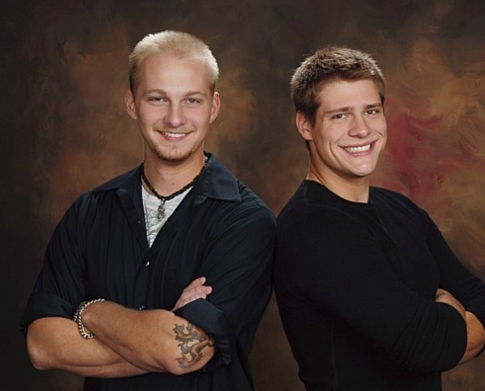 How about you?
Do you remember the past with a smile or a grimace?
Scripture Refresher: Here is a trustworthy saying that deserves full acceptance: Christ Jesus came into the world to save sinners—of whom I am the worst. But for that very reason I was shown mercy so that in me, the worst of sinners, Christ Jesus might display his immense patience as an example for those who would believe in him and receive eternal life. Now to the King eternal, immortal, invisible, the only God, be honor and glory for ever and ever.
(1 Timothy 1:15-17 NIV)
Prayer:  God, I thank you for your patience with me.  Thank you for saving me now and forevermore.  Continue to guide and lead me into the life you offer.  A life that sustains me and inspires others. Amen.